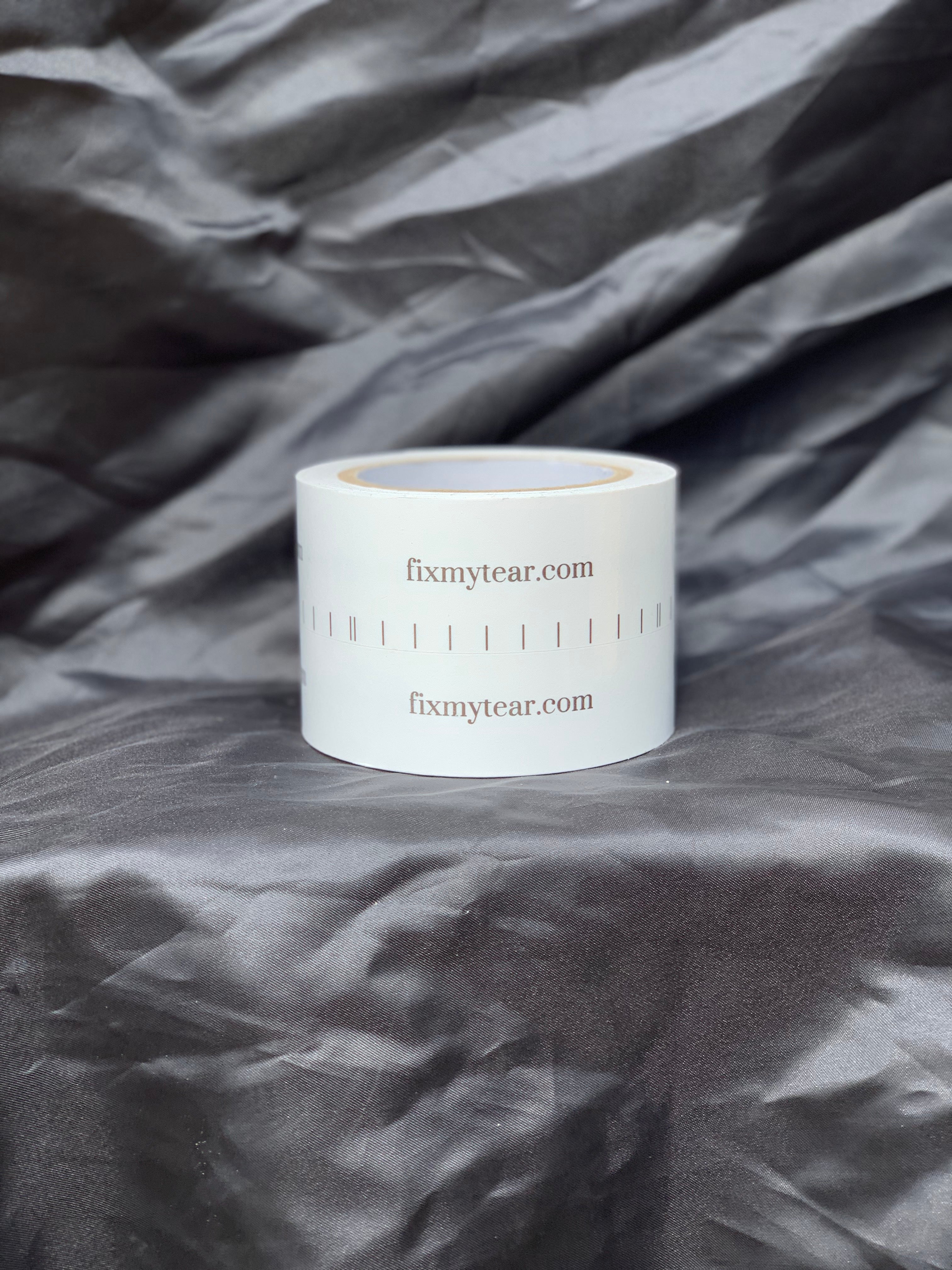 fixmytear - Roll 33 ft
Repair anywhere with our 33 foot roll.  It is 10% longer than other vinyl repair rolls on the market. This bulk roll of repair tape will give you more than enough repair patches. One roll will save you thousands in repairs. Use it to repair your truck curtain, jumping castle, bounce house, inflatable boat, pool lining, tent, sail, kite and more. Our fixmytear rolls measure in at 10.5m x 7.6cm (33ft x 3 inches).
fixmytear is made from thermoplastic polyurethane, which has extremely high tensile strength, flexibility and abrasion resistance. The layer of glue adhesive is activated when pressure is applied, forming a reliable cohesion between surfaces. fixmytear exceeds the requirements in textile applications, specifically in vinyl and vinyl coated products such as bounce houses, inflatables, boats, truck curtains, sails, kite surfing equipment, rubber waders, tents and more.
fixmytear is especially useful for bouncy castle repairs as it allows the company to continue hiring without paying top dollar for a machinist to repair it. For tips on repairing the tear in your vinyl, click here. fixmytear is also applicable to canvas, plastics, sails, tents and rubbers (wetsuits).
Delivery dates vary depending on your location. We can ship express to countries like the USA and Australia/NZ within days of your order but for all other locations the estimated express delivery times vary between 5 and 25 days. Standard shipping also varies depending on your location.